UNDERWATER & NATURE
FILM PRODUCTION AND ANIMATION
UNDERWATER & NATURE
FILM PRODUCTION AND ANIMATION
We help non-profit organisations and companies to stand out more on online plattforms with our Sustainable Video Marketing Strategy to attract more attention from their target audience and measurably increase their outreach success.
How we increase your outreach with our sustainable video marketing strategy
1. PHASE
OBJECTIVE
Together we define your video marketing goals. Whether it's a documentary, an animated film, a tour operator video or a travel video.
2. PHASE
ANALYSIS
Together we analyse your target group(s) and look at your competitors to develop a perfect video marketing strategy for you.
3. PHASE
CONCEPT
Now our creative minds are at work! We will create a concept for you that is tailored to your goals and target group. Whether for TV, online media or fundraising.
4. PHASE
FILM PRODUCTION / ANIMATION
In this phase, we produce your content. We take care of everything from A to Z. You can sit back and look forward to the end result.
5. PHASE
DELIVERY
To ensure that your films perform optimally, we create different film versions, each adapted to the channels in which you want to position yourself.
6. BONUS PHASE
ADVERTISING / FUNDRAISING
You want to increase your outreach? We are happy to support you in taking the right advertising measures so that your marketing achieves the best results.
We produce underwater films and animations and are committed to the conservation of coral reefs and oceans. It is very important to us to make a contribution to our oceans and nature. We want to help preserve the wonderful underwater world of our planet. Our contribution is to spread its beauty through TV documentaries, films, animations and photos and to support (non-profit) organisations around the globe.
Underwater & Nature Films
Whether high-end underwater filming or scientific documentaries, our team and network has the right solution for every request.
Travel Videos
You are a tour operator, a dive centre or a hotel owner and want to stand out from your competitors in the market? Contact us, we will be happy to advise you on how you can stand out from the marketing crowd.
Photography
We deliver excellent underwater and above-water photography for all types of promotional activities. We have an experienced team of (underwater)photographers ready and waiting for you.
Animations & Explainer Videos
Your project is difficult to explain? You need to convince your funders? Do you need educational videos for your school class? Animations and explainer videos help you visualise your project and explain it in an understandable way.
360° & Aerial Shots
We have state of the art equipment for every need. These days Google Streetview is also underwater, why not you? Lift yourself up with breathtaking drone footage and eye-catching 360° underwater videos.
TV Documentaries
You have an idea for a TV documentary? We would be happy to develop a concept with you. We work with many well-known TV producers worldwide.
Whether it's underwater videos, TV documentaries, documentaries, short films, explainer videos, animations, tutorials, social media videos and reels, scientific videos, travel videos, hotel videos, tour operator videos - our speciality is not a particular industry. Our speciality is quality - across all industries.
How to Save Coral Reefs in the Caribbean
Shark & Manta Diving in the Azores
Saving Bonaire's Coral Reefs
Enineering Large Scale Coral Restoration
Coral Restoration in the Dominican Republic
Coral Reef Restoration Documentary
Enhancing Coral Resiliance in the Caribbean
Coral Restoration on Curacao
A Coral Lifecycle | Shortfilm
Dominican Republic | Travelfilm
Deutsche Meeresstiftung | Promovideo
Guadalupe Island | Travel Video
Coral Restoration Imagevideo | Promovideo
Mexico Cenotes | Travel Video
Travelfilm Tulum Underwater
Berlin Aquarium | Shortfilm
Jellyfish Aquarium Promotion
Floriday Keys Everglades | Shortfilm
Florida Keys Underwater Video
GUAM Pacific Ocean | Travel Video
LAKE | Travel Video
Austria Fernseinsee Travelfilm
Animation | Explainer Video
Animation | Explainer Video
Animation | Explainer Video
Coral Reproduction | Animation
Marine Protected Area | Animation
Spectrum Filter | Explainer Animation
Ambient Filter | Explainer Animation
Ocean Planning | Animation
Blue Halo | Explainer Animation
Ocean Managment | Animation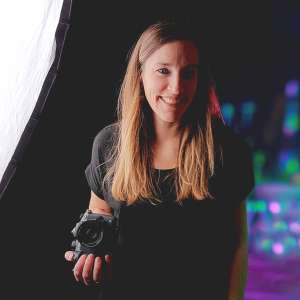 Vanessa Cara-Kerr
Founder | Camerawoman
Vanessa is our multi-talent. You'll meet her on the shoot, because she's the one behind the cinematic magic.
10 years of experience as a film production manager
over 40 international film awards
3D Animation Artist
Professional underwater filmmaker
Youtube host for camera tutorials
Passionate landscape photographer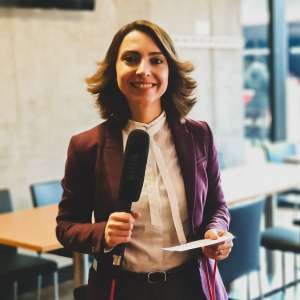 Jessica W. Schüz
Business Head
Jessica pulls all the strings in the background, so that an amazing film is created at the end. If you're in contact with us, the first person you'll probably talk to is Jessica!
9 years of experience as a project manager & consultant in business / digital transformation, communication & social media in various corporations & innovative medium-sized businesses.
Loves music & vintage cars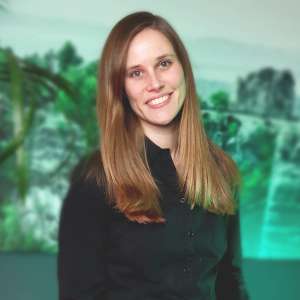 Helena
Production Assistant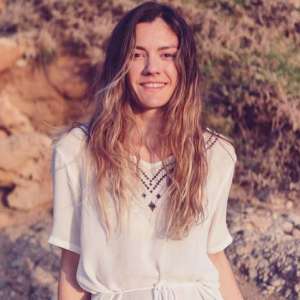 Céline
Social Media Manager
Let's find out,
which video marketing strategy is right for you!